RETAIL OPENING HOURS
Due to the Coronavirus we are unable to have customers physically shopping at this location or personally collecting their online orders and will be closed until further notice.
Web orders are not affected and will continue to be posted.

NEW FOR SPD AUTOMOTIVE LTD
XXR 526 - SILVER & CHROME RIM - 18 X 9 & 18 X 10.5 INCH

EG DC2 EK NEW REAR CONTROL ARMS
NEW THIS SUMMER 2020
EG-DC2 & EK REAR CONTROL ARMS
SHIPPING TO THE EUROPEAN UNION
EG-DC2-EK Fr BILLET TORQUE MOUNTS
Mitsubishi EVO 7 8 & 9 Exhaust Options
M2-EVO7-9-RB3 - Rear Muffler ( 75mm 4" tail pipe )
M2-EVO7-9-CP3 - Centre Section None Resonated
M2-EVO7-9-CB3 - Centre Section Resonated

Premium quality KAKIMOTO Style Exhaust System - SIDE KICKER
ULTRALITE R5's - 350Z SPECIAL!!!
ULR5-1985-1DG 5*100/114.3 DARK GM
ULR5-1995-1DG 5*100/114.3 DARK GM
ULR5-1915-1DG 5*100/114.3 DARK GM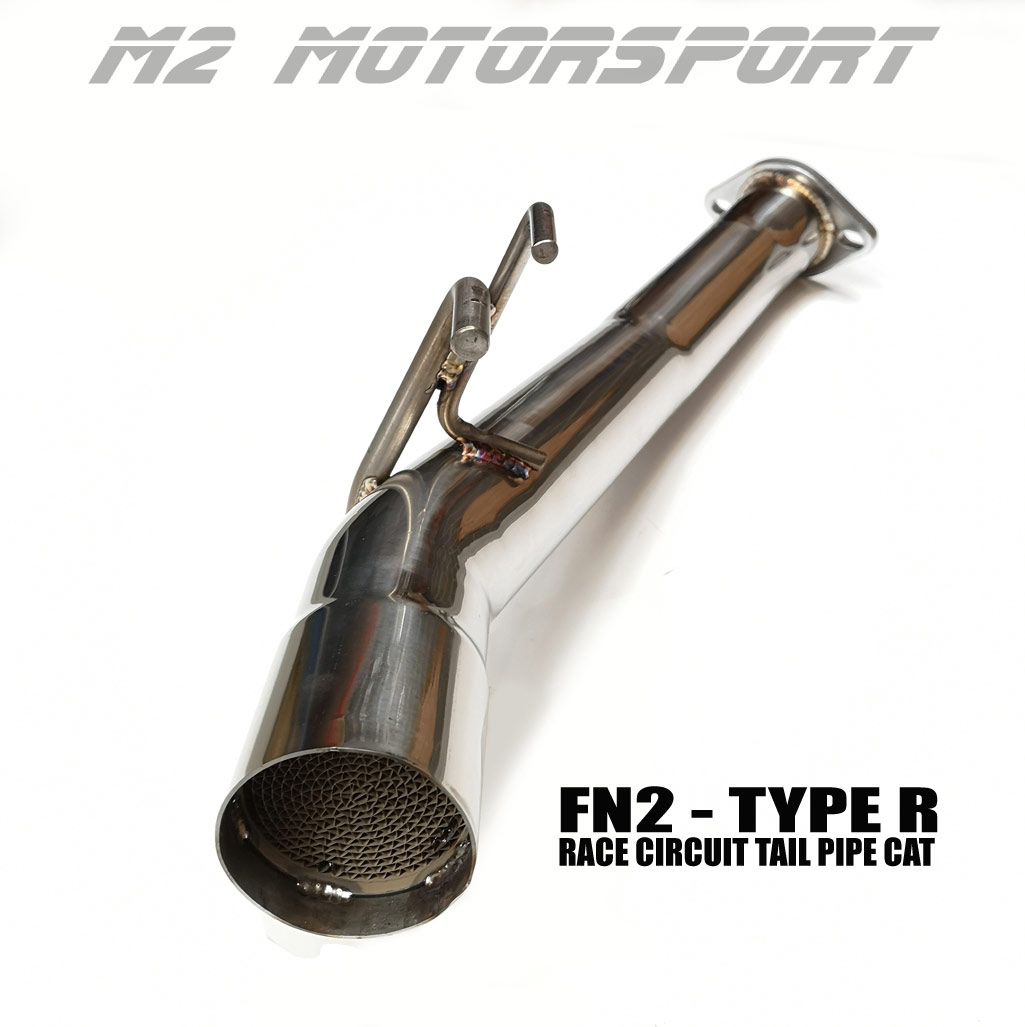 FN2 RACE TRACK CAT PIPE
FN2 Civic Type R - Race track cat tail pipe - for Circuit regulations your car should be fitted with a cat, this tail pipe passes regulations, cannot be used for MOT as emissions cannot be tested.
NEW - MX5 CAMBER ADJUSTMENT
After a year in developing and testing we have the finished production of M2 MX5 camber kits.
M2 Motorsports working with leading MX5 tuning experts have produced camber kits for MX5 MK1-2, allowing a huge range of possibilities un available from other brands.

FM-R318 / MINI COOPER S R53 40mm ALLOY RADIATOR -

£120.00

MANUFACTURER : Fletcher

UNIT QUANTITY : 1

SIZE : OEM Replacement

SPECIFICATION : Big 40mm Wide Core

COLOUR : Aluminium

MATERIAL : Aluminium

MODEL YEAR : R53 Mini Cooper S

NOTE: FLETHER LOGO IS ON REAR OF RADIATOR - BMW MINI Cooper S R53 radiator was designed and engineered as a direct OEM fit; no cutting fabrication or modification will be required for installation. The radiator is made with a 40mm brazed aluminium core and TIG welded polished aluminium end tanks. Replacing the OEM radiator on a MINI Cooper S with an aluminium performance radiator from Fletcher will improve cooling capacity and keep the engine cool to prevent overheating. Maintaining the proper temperatures in the engine will help extend its life and improve its overall performance

find out more

M2-SPN-EGEK-RB / CIVIC EG EK REAR MUFFLER FOR 3 DOOR HATCH BACK - SPOON SPORTS STYLE

£189.00

MANUFACTURER : M2 Motorsport

UNIT QUANTITY : 1

SIZE : 60.1mm

SPECIFICATION : 65mm External Rolled Tip

COLOUR : Polished Stainless

MATERIAL : 304 Stainless Steel

LINK : Fits 1992- 2000 3 Door Hatch b

M2 Motorsport. Stainless steel rear muffler back box looks similar to Spoon N1 fits OEM Honda centre section and also M2 Motorsport part number M2-MHD-9601H (with resonator) or M2-MHD-9601-P ( no resonator ) . Polished stainless steel tig welded back box with 65mm tail pipe. Fits the Honda Civic 3 door hatch back cars. EG3EG4 EG5 EG6 EJ9 EK1 EK3 EK4.

find out more

M2-MX599NB-RB75 / MX5 MK2 1.6 & 1.8NB 98-05 REAR MUFFLER SILENCER BOX 90mm | M2 MOTORSPORT

£223.20

MANUFACTURER : M2 Motorsport

UNIT QUANTITY : 1

SIZE : 65MM Pipes

SPECIFICATION : Rear Muffler 90mm Tail

MATERIAL : 304 Stainless Steel

MODEL YEAR : MX5 1.6 & 1.8 1998 - 2005 MKII

Polished BIG BORE 2.5" main pipe with 90mm tail premium TIG welded rear silencer muffler with DB Killer Fully interchangable with original MX5 systems DIAMETER 2.5" ALSO SUTABLE FOR TURBO CARS

find out more

ULF1-1575-1GM / ULTRALITE F1 - 15 x 7.5 INCH - ET30 - 100 x 4 PCD - GLOSS GUN METAL

£99.60

MANUFACTURER : Ultralite

UNIT QUANTITY : 1

SIZE : 15 x 7.5 INCH

SPECIFICATION : ET30 - 100x4 PCD 6.5 Kg

COLOUR : Gun Metal Grey

MATERIAL : Aluminium

find out more

M2-HD-EP2-RB / M2 MOTORSPORT EP1 EP2 REAR MUFFLER JDM SIDE KICKER 100MM SLASH CUT

£179.00

MANUFACTURER : M2 Motorsport

UNIT QUANTITY : 1

SIZE : 2.25" With 100mm Tail

SPECIFICATION : Rear Muffler

COLOUR : Polished

MATERIAL : 304 Stainless Steel

MODEL YEAR : EP1 EP2 2001-2006 - 1.4 & 1.6

Pro Spec Style rear muffler for Honda Civic EP1 EP2 3 door car (hatch back) 1.4 1.6 ( NOT 2.0)

find out more

M2-HD-EP3-RB / M2 MOTORSPORT EP3 REAR MUFFLER JDM SIDE KICKER 100MM SLASH CUT

£179.00

MANUFACTURER : M2 Motorsport

UNIT QUANTITY : 1

SIZE : 2.25" With 100mm Tail

SPECIFICATION : Rear Muffler

COLOUR : Polished

MATERIAL : 304 Stainless Steel

MODEL YEAR : Civic Type R - Type S 2.0

Will not fit 1.4 or 1.6 engines

find out more

M2-20773-0010 / RIGHT HAND SEAT RAIL FOR 350Z

£129.60

MANUFACTURER : M2 Motorsport

UNIT QUANTITY : 1

SIZE : 290mm Centre Seat Holes

SPECIFICATION : Right Hand Side (UK)

COLOUR : Black

MATERIAL : Steel

MODEL YEAR : Nissan 350Z

DOES NOT FIT OEM OR SPORT RECLINING SEATS- - - M2 Motorsport premium quality seat rails sliders for Nissan 350Z - For seat brands such as Auto Style Border Bride Buddyclub Cobra Corbeau D2 Driftworks Koenig Mirco OMP Recaro Sparco Takata and just about any other seat that uses 290mm side mounts

find out more

M2-MHD-CV01TR / EP3 EXHAUST CENTRE SECTION (with muffler) see notes

£199.01

MANUFACTURER : M2 Motorsport

UNIT QUANTITY : 1

SIZE : 60.1mm

SPECIFICATION : Muffler Centre Section

COLOUR : Polished

MATERIAL : 304 Stainless Steel

MODEL YEAR : EP3 Type R 2001-2006

M2 Motorsport.This centre section comes with flat face gaskets and bolts it does not come with a fire ring the fire ring kit is available separately and the OEM fire ring can sometimes be removed from the original OEM system but not always.

find out more

TW-HR73561 / 56.1 MM SPIGOT RING FITS A 73MM WHEEL

£3.06

MANUFACTURER : Ultralite Wheels

UNIT QUANTITY : 1 Spigot ring

SIZE : Fits 56.1MM Car Hub 73mm Whee

SPECIFICATION : Centre Ring

MATERIAL : Plastic

find out more

TW-HR73541 / 54.1 MM SPIGOT RING FITS A 73MM WHEEL

£3.06

MANUFACTURER : Ultralite Wheels

UNIT QUANTITY : 1 Spigot ring

SIZE : Fits 54.1MM Car Hub 73mm Whee

SPECIFICATION : Centre Ring

MATERIAL : Plastic

find out more

M2-20273-S010 / RIGHT HAND SEAT RAIL FOR EP3 EP2 CIVIC

£118.80

MANUFACTURER : M2 Motorsport

UNIT QUANTITY : 1

SIZE : 290mm Centre Seat Holes

SPECIFICATION : Right Hand Side (UK)

COLOUR : Black

MATERIAL : Steel

MODEL YEAR : Civic EP2 EP3 2001-2006

DOES NOT FIT OEM OR SPORT RECLINING SEATS- - - M2 Motorsport premium quality seat rails sliders for civic EP2 & EP3 - For seat brands such as Auto Style Border Bride Buddyclub Cobra Corbeau D2 Driftworks Koenig Mirco OMP Recaro Sparco Takata and just about any other seat that uses 290mm side mounts

find out more

M2-MX599NB-CBDC / MX5 MK2 1.6 & 1.8NB 98-00 CENTRE SECTION WITH DE CAT | M2 MOTORSPORT

£174.00

MANUFACTURER : M2 Motorsports

UNIT QUANTITY : 2

SPECIFICATION : De Cat & Centre Section

MATERIAL : 304 Stainless Steel

MODEL YEAR : 1998-2000

De cat centre section with centre muffler. Fully interchangable with original MX5 systems DIAMETER 2.5" ALSO SUTABLE FOR TURBO CARS

find out more

CCI-F2-800-STU / COMPETITION CLUTCH HONDA DC5-EP3 K20 ULTRA LIGHT WEIGHT FLYWHEEL

£266.32

MANUFACTURER : Competition Clutch

UNIT QUANTITY : 1

SIZE : 3.99kg

SPECIFICATION : Ultra Light Weight

MATERIAL : 4140 forged steel

MODEL YEAR : HONDA DC5-EP3 K20

Competition Clutch Part# 2-800-STU - Competition Clutch flywheels are made of 4140 forged steel and are a one-piece design. This helps significantly in reducing the chances of ring gear separation and friction surface warpage. All flywheels can be resurfaced. The correct flywheel step can be obtained in the CCI catalog or by calling us direct. Flywheel weights vary from 8lbs to 18lbs depending on application. The ultra lightweight steel flywheel (STU suffix) is recommended for forced induction and/or track and rally racing applications. This flywheel is machined with less material to assist in quicker revving capabilities. Well-suited for Stage 3 and up clutch applications. These flywheels will work with ALL performance and stock clutch assemblies. Not all applications have the ST and STU versions available. Please verify before ordering. All flywheels are SFI certified.

-
-


Application List

Acura RSX 2.0L (6spd) Type S - ACURA RSX K20
Honda Civic SI 2.0L (6spd) Type S - ACURA RSX K20
Acura RSX 2.0L (6spd) Type S - ACURA RSX K20
Honda Integra 2.0L (6spd) Type R - DC5 K20
Honda Civic SI 2.0L (6spd) Type S - ACURA RSX K20
Honda Civic 2.0L (6spd) Type R - EP3 K20

find out more

M2-R313 / ALUMINIUM ALLOY RADIATOR HONDA EP3 | M2 MOTORSPORT

£159.00

MANUFACTURER : M2 Motorsport

UNIT QUANTITY : 1

SIZE : 40mm Core

SPECIFICATION : High Performance Cooling Rad

MATERIAL : Aluminium

MODEL YEAR : Honda EP3 Type R

M2 Motorsport alloy radiator. One of the best modification's for any performance engine is reducing heat when power is increased temps are raised controlling temp will have a dramatic effect on engine power output. M2 Motorsport large volume alloy radiators are one of the first modifications you should consider when tuning your Honda EP3 Type R engine. Fits OEM chassis.

find out more

M2-MX590NA-CPPO / MX5 MK1 1.6 - 1.8 NA 89-97 CENTRE BOX - NONE RESONATED | M2 MOTORSPORT

£139.20

MANUFACTURER : M2 Motorsport

SIZE : 2.5" Bore

SPECIFICATION : Centre Section - None Resonate

DIAMETER 2.5" ALSO SUTABLE FOR TURBO CARS - Will not fit OEM MAZDA rear muffler as this is 2.5" . Fits 440mm CAT if you have a 375mm CAT or 475mm CAT please also purchase the M2-MX590NA-DC (DE-CAT) or M2-MX590NA-FC (FAKE CAT) part numbers as well.

find out more

M2-HD-9601H-SPA / ADJUSTABLE DECAT PIPE CIVIC CRX INTEGRA - M2 MOTORSPORT

£44.40

MANUFACTURER : M2 Motorsport

UNIT QUANTITY : 1

SIZE : 2.25" (63.7 & 57mm internal)

SPECIFICATION : De Cat From 29cm to 48cm long

COLOUR : Polished

MATERIAL : 304 Stainless Steel

MODEL YEAR : Civic 92-00 EG/K/J & DC2

M2 Motorsport. Adjustable de cat for standard header pipes ( NOT JDM ). From 29cm to 48cm long no lambda port

find out more
M2-SRH-NIS21BL / NISSAN R32 GTR RAD HOSES 86-88 BLUE

M2-SRH-NIS21RD / NISSAN R32 GTR RAD HOSES 86-88 RED

M2-2-4R / CIVIC EK LOWER Rr CONTROL ARM (PR)

£70.00

.1996-2000 Honda Civic EK (ALL Model) · 1996-2000 Honda Civic CX Hatchback 3D 1.6L · 1996-2000 Honda Civic DX Coupe 2D 1.6L · 1996-2000 Honda Civic DX Hatchback 3D 1.6L · 1996-2000 Honda Civic DX Sedan 4D 1.6L · 1996-2000 Honda Civic EX Coupe 2D 1.6L · 1996-2000 Honda Civic EX Sedan 4D 1.6L · 1998-2000 Honda Civic GX Sedan 4D 1.6L · 1996-2000 Honda Civic HX Coupe 2D 1.6L · 1996-2000 Honda Civic LX Sedan 4D 1.6L · 1999-2000 Honda Civic Si Coupe 2D 1.6L.

find out more

SPML3-L / ULTRALITE MINI WHEELS 13x7J - ET10 - 4x101.6 PCD - SILVER WITH POLISHED RIM

£74.40

MANUFACTURER : Ultralite Wheels

UNIT QUANTITY : 1

SIZE : 13x7J 68MMcb

SPECIFICATION : ET10 - 4x101.6 PCD

COLOUR : Silver With Polished Rim

MATERIAL : Aluminium

Will take a wobble nut/vari nut/bolt to use on 4x100 ie: Polo etc..

find out more

CCI-F2-745-ST / COMPETITION CLUTCH MAZDA RX7 & RX8 FLYWHEEL

£247.04

MANUFACTURER : Competition Clutch

SPECIFICATION : Flywheel

MATERIAL : 4140 forged steel

MODEL YEAR : Mazda RX7 RX8

Competition Clutch Part# MUST USE COUNTERWEIGHT.......CCI-CW-MZD-2 OR CCI-CW-MZD-3

-
-


Application List

Mazda RX-7 1.3L Turbo - MAZDA RX7 13B Mazda RX-7 1.3L Turbo - MAZDA RX7 13B Mazda RX-8 1.3L - Needs RX7 Flywheel counter weight which can be purchase seperately with part # CW-MZD-03..

find out more

M2-FRING-M56 / MAZDA MX5 FIRE RING 56mm

£6.60

MANUFACTURER : M2 Motorsport

UNIT QUANTITY : 1

SIZE : 56mm

SPECIFICATION : Fire Ring

MODEL YEAR : MX5

find out more