DPD NOTICE
NO EU SHIPPING UNTIL FURTHER NOTICE

DPD are pausing our European Road Service

In view of the unprecedented set of circumstances we currently face we have had to pause and review our road service into the Europe, including the Republic of Ireland.

This pause in our operation will be as short as possible and we intend to re-commence this service on Wednesday 2O January,


EORI NUMBERS
Dear Traders..

Please double check your EORI number's, we are getting rejections from Customs!! AVOID double shipping and export duty :(


NEW FOR SPD AUTOMOTIVE LTD
XXR 526 - SILVER & CHROME RIM - 18 X 9 & 18 X 10.5 INCH

EG DC2 EK NEW REAR CONTROL ARMS
NEW THIS SUMMER 2020
EG-DC2 & EK REAR CONTROL ARMS
SHIPPING TO THE EUROPEAN UNION
EG-DC2-EK Fr BILLET TORQUE MOUNTS
Mitsubishi EVO 7 8 & 9 Exhaust Options
M2-EVO7-9-RB3 - Rear Muffler ( 75mm 4" tail pipe )
M2-EVO7-9-CP3 - Centre Section None Resonated
M2-EVO7-9-CB3 - Centre Section Resonated

Premium quality KAKIMOTO Style Exhaust System - SIDE KICKER
ULTRALITE R5's - 350Z SPECIAL!!!
ULR5-1985-1DG 5*100/114.3 DARK GM
ULR5-1995-1DG 5*100/114.3 DARK GM
ULR5-1915-1DG 5*100/114.3 DARK GM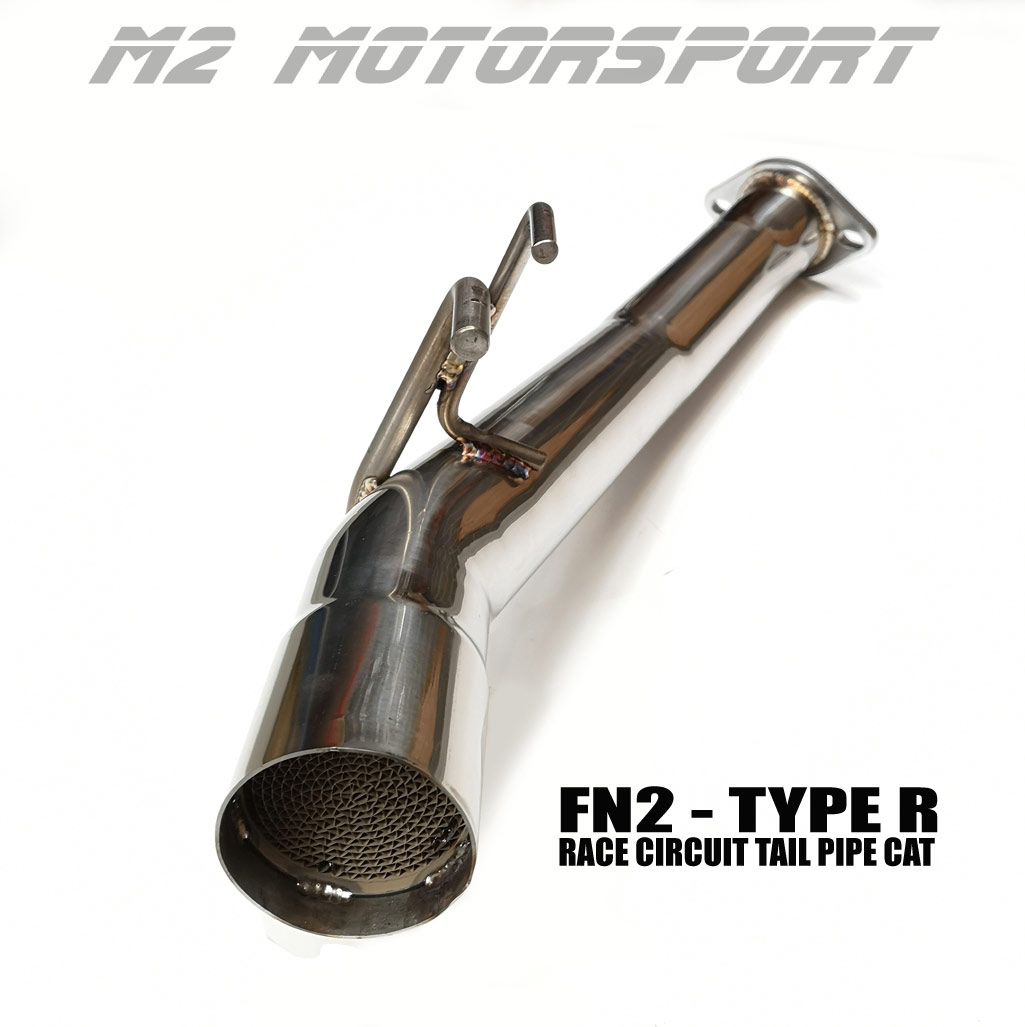 FN2 RACE TRACK CAT PIPE
FN2 Civic Type R - Race track cat tail pipe - for Circuit regulations your car should be fitted with a cat, this tail pipe passes regulations, cannot be used for MOT as emissions cannot be tested.
NEW - MX5 CAMBER ADJUSTMENT
After a year in developing and testing we have the finished production of M2 MX5 camber kits.
M2 Motorsports working with leading MX5 tuning experts have produced camber kits for MX5 MK1-2, allowing a huge range of possibilities un available from other brands.

FM-R318A / MINI COOPER S R53 40mm ALLOY RADIATOR - UPGRADED V2

£138.00

MANUFACTURER : Fletcher

SIZE : OEM Replacement

SPECIFICATION : Big 40mm Wide Core

COLOUR : Aluminium

MATERIAL : Aluminium

MODEL YEAR : R53 Mini Cooper S

COMMODITY CODE : 87089997

R53 Mini Cooper S Upgraded version of the massively popular R53 Fletcher radiator ..

find out more

TW-HR73561 / 56.1 MM SPIGOT RING FITS A 73MM WHEEL

£3.06

MANUFACTURER : Ultralite Wheels

UNIT QUANTITY : 1 Spigot ring

SIZE : Fits 56.1MM Car Hub 73mm Whee

SPECIFICATION : Centre Ring

MATERIAL : Plastic

find out more

TW-HR73541 / 54.1 MM SPIGOT RING FITS A 73MM WHEEL

£3.06

MANUFACTURER : Ultralite Wheels

UNIT QUANTITY : 1 Spigot ring

SIZE : Fits 54.1MM Car Hub 73mm Whee

SPECIFICATION : Centre Ring

MATERIAL : Plastic

find out more

M2-SPN-EP3-RB / EP3 REAR MUFFLER FOR 3 DOOR HATCH BACK TYPE R - TYPE S 2.0 - SPOON SPORTS STYLE

£189.00

MANUFACTURER : M2 Motorsport

SIZE : 65mm

SPECIFICATION : 65mm External Rolled Tip

COLOUR : Polished

MATERIAL : 304 Stainless Steel

MODEL YEAR : Civic Type R - Type S 2.0

COMMODITY CODE : 87089235

SPOON Style rear muffler for Honda Civic EP3 3 door car.

find out more

ULN-HN-302-1B / WHEEL NUTS M12 X 1.5MM BLACK - TUNER STYLE INTERNAL DRIVE

£23.94

MANUFACTURER : Ultralite Wheels

UNIT QUANTITY : 20 + 1 Key

SIZE : 20mm wide x 30mm long - 60degr

SPECIFICATION : M12 x 1.5mm Tuner Internal

COLOUR : Black

MATERIAL : Steel

Blister pack of 20 internal tuner wheel lug nuts and fitting key. Perfect for wheels that have small nut apertures that require slim sockets and where an external nut and socket would not fit. Vast majority of popular aftermarket wheels require a 60 degree taper these have that.

find out more

M2-HD-EP2-RB / M2 MOTORSPORT EP1 EP2 REAR MUFFLER JDM SIDE KICKER 100MM SLASH CUT

£190.80

MANUFACTURER : M2 Motorsport

UNIT QUANTITY : 1

SIZE : 2.25" With 100mm Tail

SPECIFICATION : Rear Muffler

COLOUR : Polished

MATERIAL : 304 Stainless Steel

MODEL YEAR : EP1 EP2 2001-2006 - 1.4 & 1.6

COMMODITY CODE : 87089235

Pro Spec Style rear muffler for Honda Civic EP1 EP2 3 door car (hatch back) 1.4 1.6 ( NOT 2.0)

find out more

M2-MHD-CV01TR / EP3 EXHAUST CENTRE SECTION (with muffler) see notes

£214.80

MANUFACTURER : M2 Motorsport

UNIT QUANTITY : 1

SIZE : 60.1mm

SPECIFICATION : Muffler Centre Section

COLOUR : Polished

MATERIAL : 304 Stainless Steel

MODEL YEAR : EP3 Type R 2001-2006

COMMODITY CODE : 87089235

M2 Motorsport.This centre section comes with flat face gaskets and bolts it does not come with a fire ring the fire ring kit is available separately and the OEM fire ring can sometimes be removed from the original OEM system but not always.

find out more

ULF1-1575-1GM / ULTRALITE F1 - 15 x 7.5 INCH - ET30 - 100 x 4 PCD - GLOSS GUN METAL

£99.60

MANUFACTURER : Ultralite

UNIT QUANTITY : 1

SIZE : 15 x 7.5 INCH

SPECIFICATION : ET30 - 100x4 PCD 6.5 Kg

COLOUR : Gun Metal Grey

MATERIAL : Aluminium

COMMODITY CODE : 87087050

find out more

M2-MHD-9601H / CIVIC EG EK DC2 STAINLESS STEEL CENTRE SECTION (with muffler) see notes

£174.00

MANUFACTURER : M2 Motorsport

UNIT QUANTITY : 1

SIZE : 60.1mm

SPECIFICATION : Muffler Centre Section

COLOUR : Polished

MATERIAL : 304 Stainless Steel

MODEL YEAR : 3 Door Civic 1992-2000

M2 Motorsport.For Civic EG EK DC2 (UK Model) Not JDM This centre section come with flat face gaskets and bolts it does not come with a fire ring the fire ring kit is available separately and the OEM fire ring can sometimes be removed from the original OEM system but not always. This part is usually bought with these 3 other rear mufflers - M2-HRN-EGEK-RB (loud) M2-TOD-EGEK-RB M2-SPN-EGEK-RB or M2-HD-EGEK-RB

find out more

JP-TYPER-RSH / EP3 DC5 EXHAUST MANIFOLD HEADER TYPE 4-2-1 - TODA REPLICA

£260.39

MANUFACTURER : Japseed

UNIT QUANTITY : 1

SPECIFICATION : 4 2 1 k20 EP3 Header de CAT

MATERIAL : 304 Stainless Steel

MODEL YEAR : Honda Civic EP3 DC5 Type R

COMMODITY CODE : 87089235

Excellent quality EP3 Civic TypeR & INTEGRA DC5 TypeR 4-2-1 header fits buddyclub pro Spec and all M2 motorsport EP3 CAT BACKS

find out more

M2-R056 / ALUMINIUM ALLOY RADIATOR MAZDA MX5 NA 90-97 | M2 MOTORSPORT

£169.00

MANUFACTURER : M2 Motorsport

SIZE : H320 x W638 x 52MM

SPECIFICATION : High Performance Cooling Rad

MATERIAL : Aluminium

MODEL YEAR : MAZDA MX5 NA 90-97

COMMODITY CODE : 87089997

M2 Motorsport alloy radiator. One of the best modification's for any performance engine is reducing heat when power is increased temps are raised controlling temp will have a dramatic effect on engine power output. M2 Motorsport large volume alloy radiators are one of the first modifications you should consider when tuning your MAZDA MX5 NA 90-97 engine. Fits OEM chassis.

find out more

CCI-8037-1620 / COMPETITION CLUTCH EP3_DC5 (K) SERIES - 6 SPEED - STAGE 4 - CERAMIC

£414.72

MANUFACTURER : Competition Clutch

UNIT QUANTITY : 1 Clutch

SIZE : Sprung Hub & Rigid Hub

SPECIFICATION : Stage 4 - 450bhp

MATERIAL : Ceramic

MODEL YEAR : HONDA EP3 - DC5 (K) SERIES

COMMODITY CODE : 87089390

Competition Clutch Part# 8037-1620 - Competition Clutch Stage 4 - Strip Series 1620 Clutch Kit for EP3 TYPE R DC5 02-08 RSX and 02-12 Civic SI This assembly available with a six puck sprung plate is good for penetrating engagement with higher horsepower applications. This disc complimented by a performance pressure plate provides up to 250% increase in torque capacity. 300-mile break-in recommended with this set-up. The 1620 Series kit includes a performance pressure plate a six-puck high torque sprung disc with Ceramic buttons all applicable bearings and the appropriate alignment tool.

-
-


Application List

Acura RSX 2.0L (6spd) Type S K20
Honda Civic 2.0L (6spd) Type R K20
Honda Civic 2.0L (6spd) Type S K20
Honda Civic SI 2.4L (6spd) K24 (MUST USE OEM 2006-2011 CIVIC SI FLYWHEEL)

find out more

A101X / CLASSIC MINI CHROME WHEEL NUT 3/8 UNF DOMED 60 DEGREE TAPER

£0.96

MANUFACTURER : Ultralite

UNIT QUANTITY : 1 Wheel nut ( single)

SIZE : 3/8 UNF

SPECIFICATION : Dome Nut

COLOUR : Chrome

MATERIAL : Chrome Steel

1 x Chrome dome nut with 60 degree taper.

find out more

M2-20273-S010 / RIGHT HAND SEAT RAIL FOR EP3 EP2 CIVIC

£130.80

MANUFACTURER : M2 Motorsport

UNIT QUANTITY : 1

SIZE : 290mm Centre Seat Holes

SPECIFICATION : Right Hand Side (UK)

COLOUR : Black

MATERIAL : Steel

MODEL YEAR : Civic EP2 EP3 2001-2006

COMMODITY CODE : 87082990

DOES NOT FIT OEM OR SPORT RECLINING SEATS- - - M2 Motorsport premium quality seat rails sliders for civic EP2 & EP3 - For seat brands such as Auto Style Border Bride Buddyclub Cobra Corbeau D2 Driftworks Koenig Mirco OMP Recaro Sparco Takata and just about any other seat that uses 290mm side mounts

find out more

M2-SPN-EGEK-RB / CIVIC EG EK REAR MUFFLER FOR 3 DOOR HATCH BACK - SPOON SPORTS STYLE

£189.00

MANUFACTURER : M2 Motorsport

UNIT QUANTITY : 1

SIZE : 60.1mm

SPECIFICATION : 65mm External Rolled Tip

COLOUR : Polished Stainless

MATERIAL : 304 Stainless Steel

COMMODITY CODE : 87089235

M2 Motorsport. Stainless steel rear muffler back box looks similar to Spoon N1 fits OEM Honda centre section and also M2 Motorsport part number M2-MHD-9601H (with resonator) or M2-MHD-9601-P ( no resonator ) . Polished stainless steel tig welded back box with 65mm tail pipe. Fits the Honda Civic 3 door hatch back cars. EG3EG4 EG5 EG6 EJ9 EK1 EK3 EK4.

find out more

M2-JN-302-2B / BLACK TUNER WHEEL NUTS M12 X 1.25 (20 nuts & key)

£23.94

MANUFACTURER : M2 Motorsport

UNIT QUANTITY : 20 nuts + 1 key

SIZE : m12 x 1.25

SPECIFICATION : Internal Tuner Nut & Key

COLOUR : Black

MATERIAL : Steel

find out more
FM-708M / FLETCHER MINI LCB MANIFOLD

M2-SRH-NIS20BL / NISSAN GTR BCNR33 RB25/26 RAD HOSE BLUE

M2-SRH-NIS20RD / NISSAN GTR BCNR33 RB25/26 RAD HOSE RED

M2-SRH-TOY02BL / SUPRA 2JZ JZA80 RAD HOSES 93-98 BLUE

M2-SRH-TOY02RD / SUPRA 2JZ JZA80 RAD HOSES 93-98 RED

M2-SRH-TOY10RD / TOYOTA YARIS RAD HOSES NCP9 RED

M2-SRH-TOY24BL / GLANZA EP82 RAD HOSES 96-99 BLUE

M2-SRH-TOY24RD / GLANZA EP82 RAD HOSES 96-99 RED

M2-SRH-VW036BK / VW GOLF MK3 VR6 2.8 95-98 (8)KIT BLACK

M2-SRH-VW036BL / VW GOLF MK3 VR6 2.8 95-98 (8)KIT BLUE

M2-SRH-VW036RD / VW GOLF MK3 VR6 2.8 95-98 (8)KIT RED

M2-SRH-VW037BK / VW GOLF MK4 GTi 1.8 99-02 (9)KIT BLACK

M2-SRH-VW037BL / VW GOLF MK4 GTi 1.8 99-02 (9)KIT BLUE

M2-SRH-VW037RD / VW GOLF MK4 GTi 1.8 99-02 (9)KIT RED

M2-STH-VWT01BK / VW GOLF 1.8T INTAKE BOOST PIPES(5)BLACK

M2-STH-VWT01BL / VW GOLF 1.8T INTAKE BOOST PIPES(5)BLUE

M2-STH-VWT01RD / VW GOLF 1.8T INTAKE BOOST PIPES(5)RED

M2-STH-VWT02BK / VW GTI 2.0 FSI MK5 TURBO HOSES(8)BLACK

M2-STH-VWT02BL / VW GTI 2.0 FSI MK5 TURBO HOSES(8)BLUE

M2-STH-VWT02RD / VW GTI 2.0 FSI MK5 TURBO HOSES(8)RED